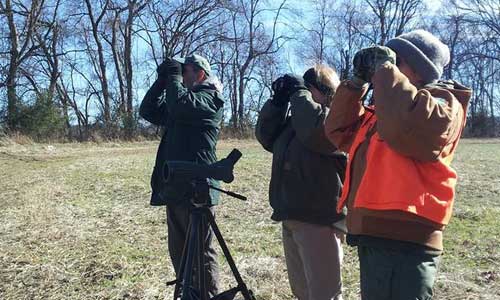 Christmas 'land' Bird Count – December 17, 2022
Please join our Chapter as we participate in the 122nd Audubon Christmas Bird Count!  Our 'land' count will take place on Saturday, December 17th, 2022.  With 9 'pieces of the circle' there are many options and habitats to count.  Our circle includes Bells Bend, Harpeth East, Harpeth West, Highway 70, Owl's Hill, Popular Creek, Radnor Lake, Warner Parks and West Meade.
Cyndi Routledge is the coordinator.  Please contact her – routledges@bellsouth.net – and she will put you in touch with one of the 9 area leaders.
Mark your calendars!!
Share This Story