Discover Birds Activity Book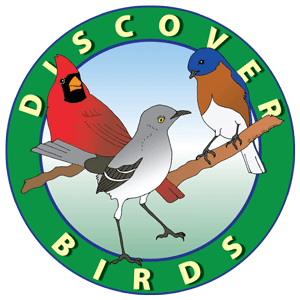 In October of 2011 an idea was conceived for the children who would attend the 2012 Crane Days and so began the Tennessee Ornithological Society (TOS) sponsored Discover Bird Activity Book. The first edition of the book was a simple coloring book created and illustrated by Vickie Henderson and printed in December of 2011. Currently the book is a 36-page activity book redesigned by Vickie and a dedicated group of TOS individuals to introduce birds, their habitat, their adaptations and amazing migration journeys to children through games and activities.
The printing of The Discover Birds Activity book is funded through an on-going joint effort between the Tennessee Ornithological Society and Tennessee Wildlife Resource Agency.
Thru this joint effort we have printed over 48,000 Discover Bird books with just under 40,000 of them being distributed to children both young and old. These books have been distributed in 18 different States and 4 countries. PDFs of the book are downloadable from the TOS webpage (make hot link and then we don't have to include all the pages).
Age is not a factor for interest in these books as they have been used from preschool to college. They have been used in countless home school programs and co-ops as well as summer camps. They have been used yearly at the Nashville area Sierra Club camps for inner city and disadvantaged youth, Jr. Ranger Camps in Tennessee State Parks, yearly teacher workshops at Tennessee National Wildlife Refuge, at the Tennessee Department of Education Camp in Nashville, and as a resource for Environmental education teacher candidates at Middle Tennessee State University. The books have also been presented as a resource for all Tennessee Master Naturalists and the STEM programs in many Tennessee school systems.
In 2017 the book was translated into Spanish by 3 amazing volunteers in Calera, Oklahoma at the direct request and expense of Naturalist Journeys, a travel company located in Portal, Arizona. The Spanish version also appears on the TOS webpage (make hotlink) and is downloadable as well.
For information on how to obtain these free books for your organization please contact Cyndi Routledge at routledges@bellsouth.net.